This will be the last Your Green Resource link-up.
Trust me when I say that it's not you. It's me… or us actually.
Your Green Resource has been a great community for all of us. We have been so inspired and educated by the fantastic posts you've shared with us. You have been wonderful. Thank you! Ultimately, we are ending the link-up because we want to improve our individual blogs and be free to work towards bigger goals for our network.
This isn't the last you'll see of the Your Green Resource Bloggers! Our popular Pinterest board will continue. We will be pinning content from our own blogs and other helpful green posts we find across the web. Plus we hope to collaborate together on things like a blog series, giveaways, eBooks, and more!
Here is the exciting news:
A number of the Your Green Resource hosts, along with a few other health-focused bloggers, will be starting a new podcast all about natural living.
If you want to stay in the loop and find out when the podcasts begin as well as what else we have planned, sign up to our newsletter below and you won't miss a thing. (Can't see the form below? Having trouble? You can sign up here.)

Now it's your chance to share all your green ideas, resources and solutions with ALL of our readers (for the last time!).  That's right, when you link up on any of our blogs, your idea will get shared with all of the readers at Simply Rebekah and at:
Each week, the five hostesses will each choose a favorite post from the week's links and pin it to our Your Green Resource Pinterest board!  This is our last link-up, but we will still choose a post to pin.
The post I chose to pin last week was: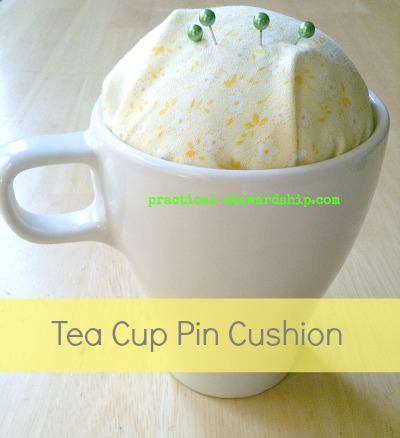 Tea Cup Pin Cushion Tutorial from Practical Stewardship
Oh my goodness…  This is so cute it makes me wish I could sew!
Now it's your turn to share your green living posts with us! Link up your post (not your homepage), old or new, on any of the following topics:
* Real Food Recipes
* Repurposed Projects
* Upcycled Projects
* Organic Gardening Tips
* DIY Natural or Green
* Thrifty Solutions
Thank you so much for being part of the Your Green Resource community.  I'm looking forward to seeing what you've got to share this week